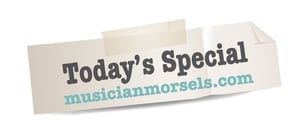 $

65.00 - On Sale
What could be better than gifting a Kitchen Party this Christmas?
Well, we've taken the gift shopping stress off your plate and are offering this incredible Christmas "Kitchen Party" SPECIAL, which will only be running until Dec. 31st!
Sale Price: $65.00....
*Full Retail Value would be $100
(Savings of $35 + $15 Shipping = Total Savings of $50!!)
Features:
1. Musicians, Memories & Morsels - An East Coast Story Cook Book (Autographed)
2. TWO - Lana Grant CD's: Soul Reader & Non-Fiction (Autographed)
3. A healing stone picked out for you by Lana
4. One Lana Grant 'So What's Your Story' Leather style journal
5. A Lana Grant branded executive style Pen/with hard case
6. Lana Grant branded gift sized Enviro Tote bag
*Please indicated if you would like the autographs made out to someone specifically - if not, the message/autograph will be left generic).
**If you would prefer the gift be shipped directly to another recipient, please note their name/address.
* An email confirmation will be sent letting you know your package has been shipped!
Thank you for supporting Original East Coast Music!
(If you require more information prior to ordering, you can contact:
lanagrant@musicanmorsels.com or lanagrant@eastlink.ca)
*Free Shipping restricted to North America*